Welcome to S&I Water Solutions
Technology-driven, Sustainable solutions provider for water treament, solid waste management, and renewable energy generation.
Delivering high quality products, up-to-standard after-sales service with higher rate of repeat business.
We build the future, today by making every water drop count through the innovations.
We are dedicated to make a positive impact on the environment, help our clients to reach their sustainability goals.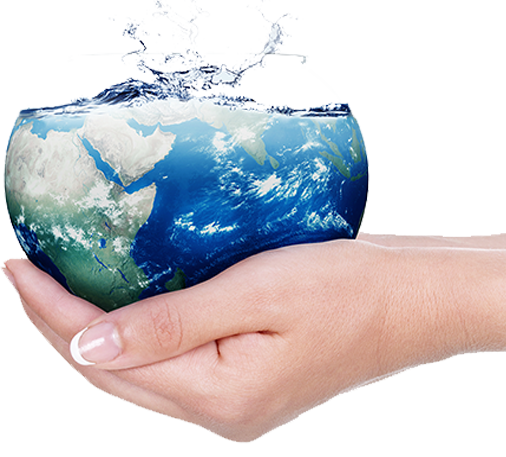 With the rapid growth of the world's population accompanied by the development of human activities, the pollution of rivers and lakes, the problem of providing safe drinking water for the people has become a daunting task. Environmentalists have warned that there will be an acute scarcity of water in a few years and there will be riots among people for water. Today more than ever, water management is a critical issue for the industry as well as municipalities.
S & I Water Solutions committed to providing advanced, cost-effective technologies, high-quality products, up-to-standard after-sales service and solutions that help our customers achieve their goals, while at the same time helping them manage their water risk and successfully navigate the challenges of an increasingly water-scarce world.
Together, we build the future, today by making every water drop count through the continuous innovations and close monitoring of your water treatment systems.
OUR PRODUCTS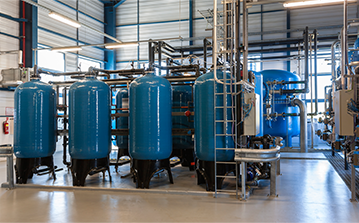 ION EXCHANGE SYSTEMS
A variety of industrial applications require feed water free of salts and specific ions, for which they employ the ion exchange water treatment system. It removes organic and inorganic contaminants in surface and Groundwater through ion exchange resin bed.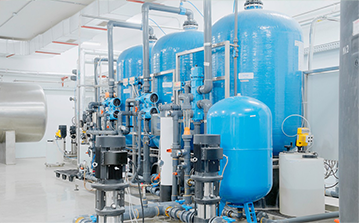 PRE-TREATMENT & FILTERING SYSTEMS
The objective of the pretreatment process is to improve the quality of feed water. It is done prior to the main process to protect the more sensitive downstream process units whose efficiency may be severely affected by untreated raw water.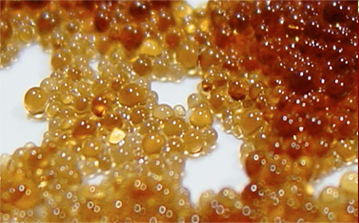 ION EXCHANGE RESINS
TULSION is a premium brand and enjoys a global reputation in the feld of water treatment and process application technologies, based on ion exchange resins.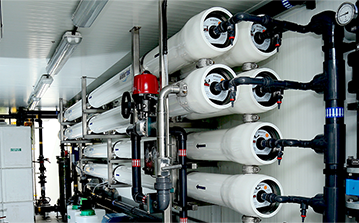 REVERSE OSMOSIS SYSTEMS AND RO CHEMICALS
Reverse osmosis is the fnest level of fltration available. It is the RO membrane act as a barrier to all dissolved salts and inorganic molecules, as well as organic molecules. Transmembrane pressure are typically 5 Bar for brackish water to greater than 84 Bar for sea water.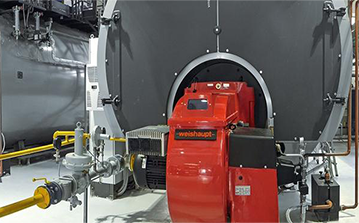 BOILER WATER TREATMENT CHEMICALS
The range of boiler water treatment chemicals is a combination of polymers and organo- inorganic chemical treatment programs. The range of Boiler Water Chemicals includes oxygen scavengers, scale, deposit and corrosion inhibitors, sludge conditioner, anti-foaming agents,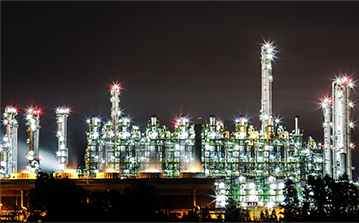 FUEL ADDITIVES AND FIRESIDE CHEMICALS
S & I offers a range of fuel treatment chemicals. The THERMOSOL range of products is designed to condition fuel for better performance and operation of the system.
SERVICES AT YOUR DOOR...
S & I Water Solutions, with its vast industrial experiences in water treatment industry has launched a services activity to make sure our clients are on track all the time with their requirements and safe/ satisfied with our premium service facilities. We look always beyond the analysis and add values to analytical results through correct inference, variance analysis and recommendations for corrective actions. We, S &I make sure to be your "Instantly Available" reliable solutions provider, your "knowledge partner" always with our organizational core values, culture, and organizational structure.
LATEST NEWS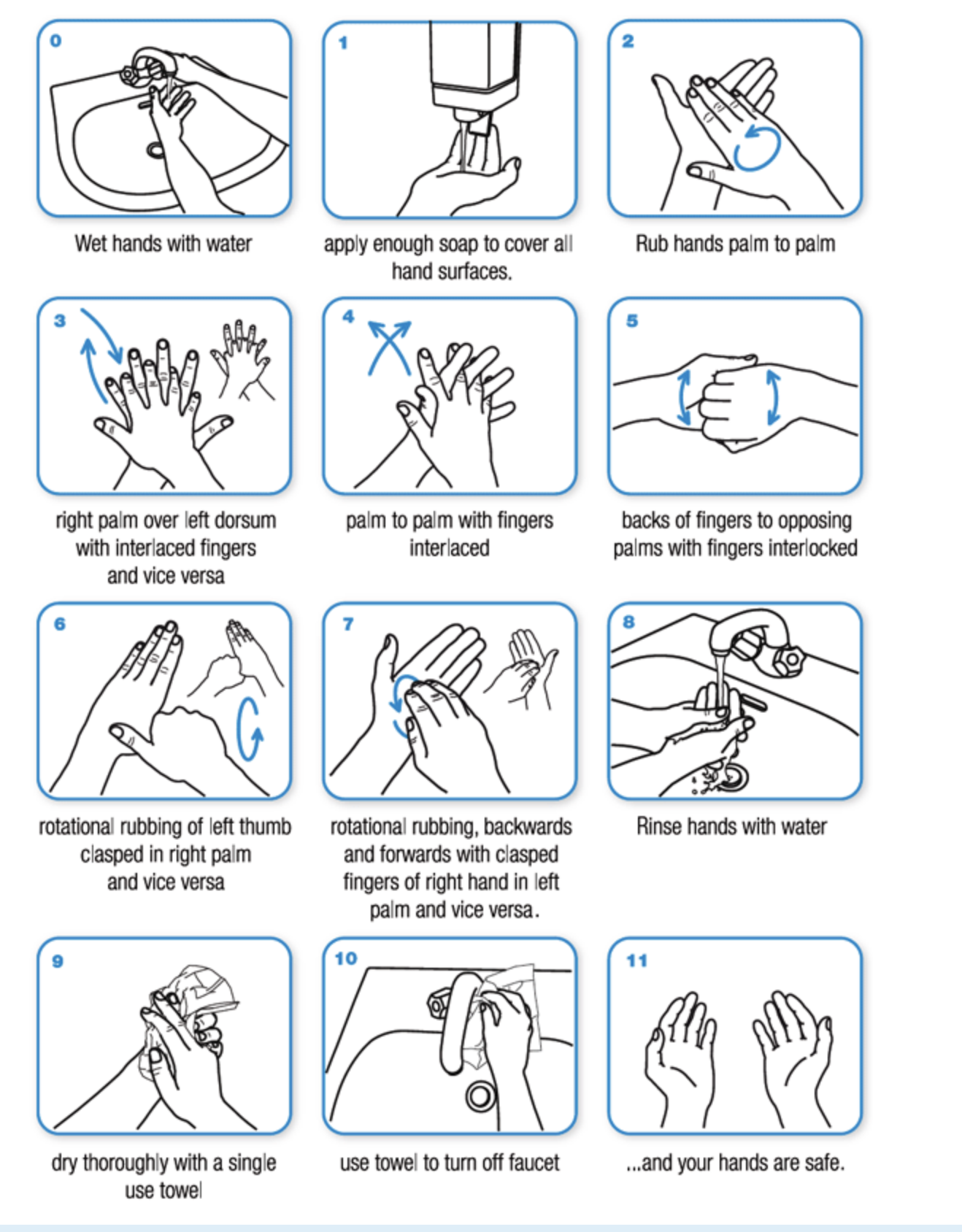 All Hands on World Water Day!!!
Hand hygiene is essential to containing the spread of COVID-19 and many other infectious diseases.
This World Water Day, and any other day, please remember to wash your hands regularly with water and soap or alcohol-based hand rub.
WHO has these step-by-step visual guidelines to hand washing.
In some parts of the world there is little or no awareness of good hygiene practices and their role in reducing the spread of disease. However, it is often the case that even when people do have knowledge of good hygiene behavior, they lack the soap, safe water and washing facilities they need to make positive changes to protect themselves and their community.
This World Water Day, let's show our best hand hygiene moments to fight #COVID19.
(but please don't forget to turn off the tap!)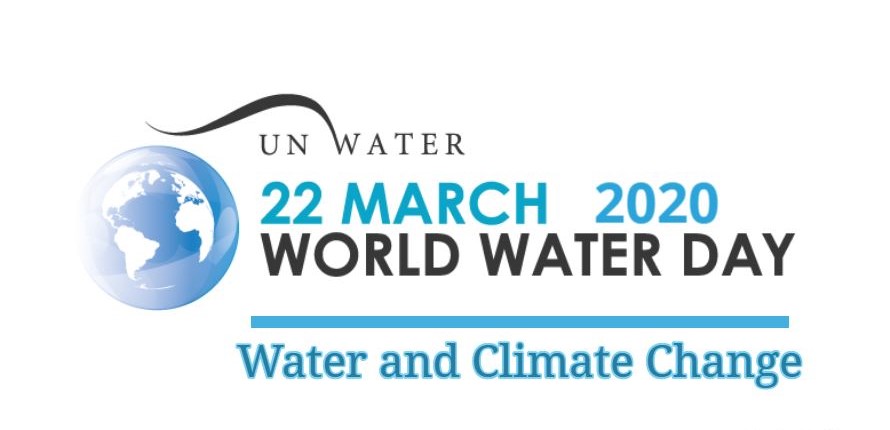 World Water Day, on 22 March 2020
World Water Day, on 22 March every year, is about focusing attention on the importance of water. This year's theme, 'Water and Climate Change', explores how water and climate change are inextricably linked.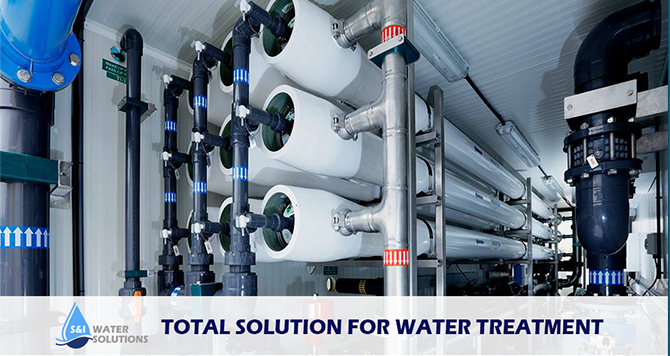 Factors to be considered when choosing an RO system
When choosing a Reverse Osmosis (RO) system, you must consider the following criteria to ensure the system meets your needs, runs efficiently and for a longer life span.
The Industry
It is important to choose a system that meets your specific industry requirements. For example, an RO system for the pharmaceutical industry differs from an RO system for a hospitality industry plant. At S & I Water Solutions, we have standard systems and customized systems for specific industrial requirements. Our engineering team analyzes your requirements, keeping in mind the source of water and the quality of water required to meet your industry specifications. They design the most effective and efficient solution to suit your needs. We have systems for industries like marine, industrial processing, hospitality, municipal, and other industries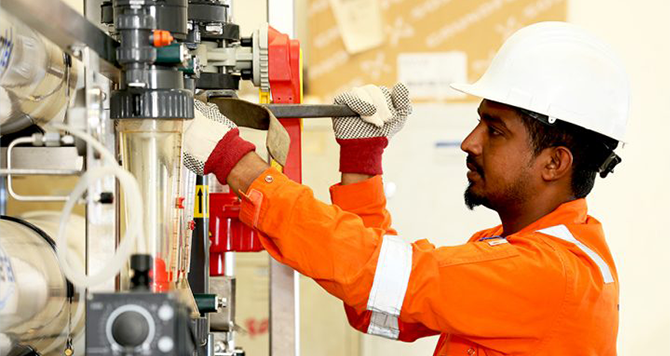 Annual maintenance contract (amc)
S & I Water Solutions provides Annual Maintenance Contracts (AMC) for water treatment systems across industries. We cater to a wide variety of segments including farms, power generation plants, production facilities (industrial processes like Food & Beverage and Pharmaceuticals), healthcare, agriculture, military, mining, municipal, marine, offshore, refinery, and hospitality sector including restaurants and accommodation camps.
Preventive maintenance is the key
De-mineralizatoin (DM) and Mixed Bed plants are used for the reduction of Total Dissolved Solids (TDS) to required levels. Our advanced DM and Mixed Bed plants replace the impurities with Hydrogen and Hydroxyl ions to produce extremely pure water.