All Hands on World Water Day!!!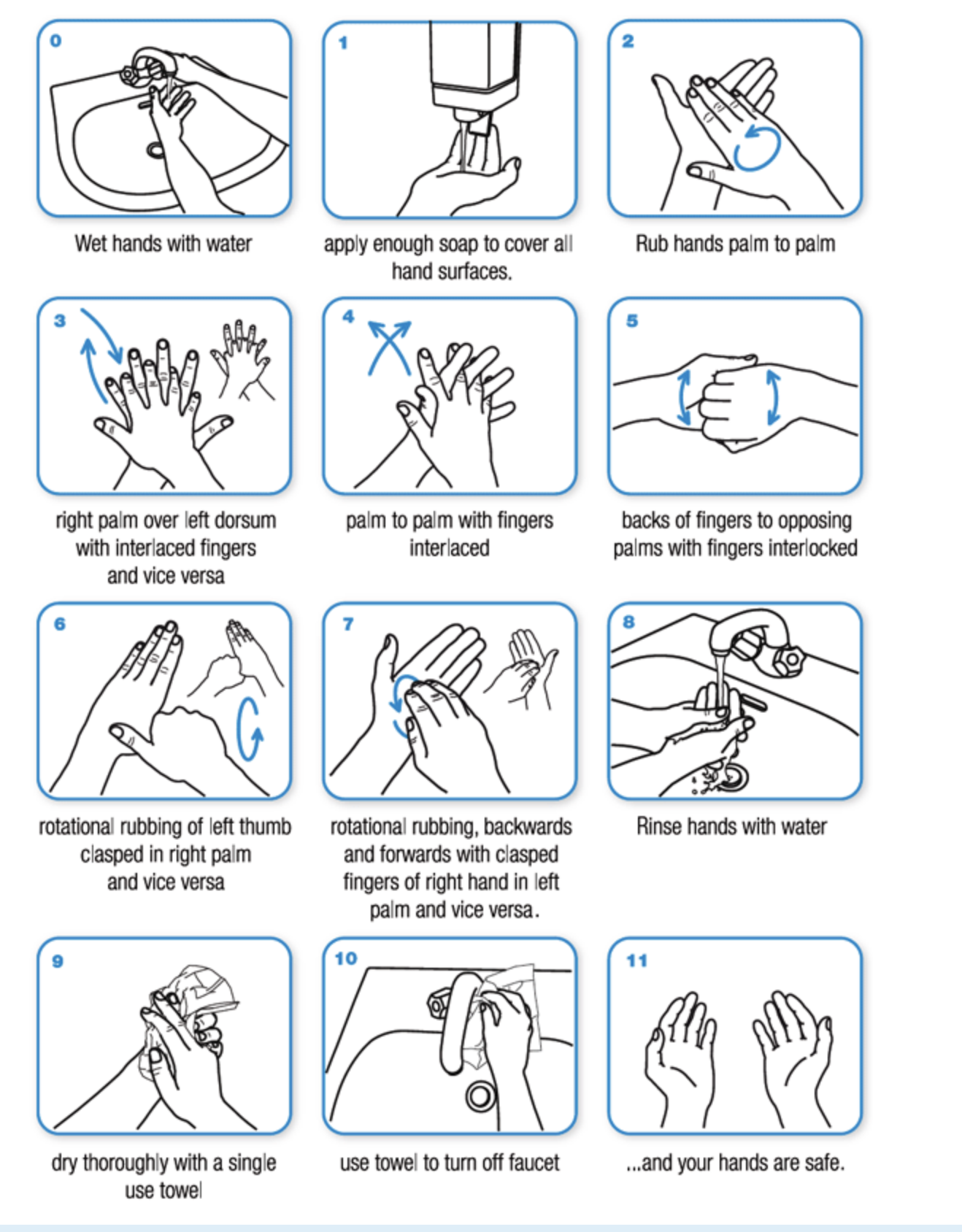 2020-03-22
Hand hygiene is essential to containing the spread of COVID-19 and many other infectious diseases.
This World Water Day, and any other day, please remember to wash your hands regularly with water and soap or alcohol-based hand rub.
WHO has these step-by-step visual guidelines to hand washing.
In some parts of the world there is little or no awareness of good hygiene practices and their role in reducing the spread of disease. However, it is often the case that even when people do have knowledge of good hygiene behavior, they lack the soap, safe water and washing facilities they need to make positive changes to protect themselves and their community.
This World Water Day, let's show our best hand hygiene moments to fight #COVID19.
(but please don't forget to turn off the tap!)
World Water Day, on 22 March 2020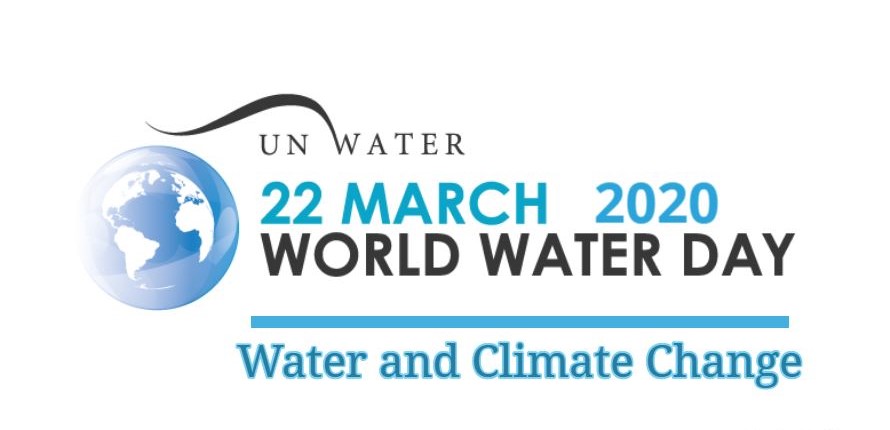 2020-03-22
World Water Day, on 22 March every year, is about focusing attention on the importance of water. This year's theme, 'Water and Climate Change', explores how water and climate change are inextricably linked.
As the global population grows, so does the demand for water, which depletes natural resources and damages the environment in many places. Solutions include protecting carbon sinks such as oceans and wetlands, adopting climate-smart agricultural techniques, and increasing the safe reuse of wastewater.
Water is our most precious resource – we must use it more responsibly. We must balance all of society's water needs while ensuring the poorest people don't get left behind.
The World Water Day 2020 campaign explains statements such as:
We cannot afford to wait. Climate policy makers must put water at the heart of action plans.
Water can help fight climate change. There are sustainable, affordable and scalable water and sanitation solutions.
Everyone has a role to play. In our daily lives, there are surprisingly easy steps we can all take to address climate change.
Factors to be considered when choosing an RO system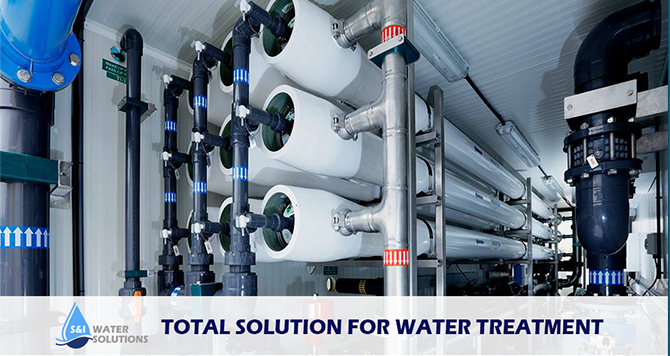 2020-03-05
When choosing a Reverse Osmosis (RO) system, you must consider the following criteria to ensure the system meets your needs, runs efficiently and for a longer life span.
The Industry
It is important to choose a system that meets your specific industry requirements. For example, an RO system for the pharmaceutical industry differs from an RO system for a hospitality industry plant. At S & I Water Solutions, we have standard systems and customized systems for specific industrial requirements. Our engineering team analyzes your requirements, keeping in mind the source of water and the quality of water required to meet your industry specifications. They design the most effective and efficient solution to suit your needs. We have systems for industries like marine, industrial processing, hospitality, municipal, and other industries
System's Capacity, Efficiency, and Reliability
The capacity of an RO System is important to ensure the system runs at optimum levels at all the time. This minimizes power consumption thereby reducing the carbon footprint. The correct installation gives greater water efficiency and reduces the energy requirements of the system. At S & I Water Solutions we design systems, which are energy-efficient and reliable. We also have a team of trained service team who install and commission systems anywhere in the world.
Easy Operation
S & I Water Solutions' RO systems are designed simple yet efficient. They are also extremely reliable, user-friendly, require low maintenance and suitable to be used in harsh environments. At S & I Water Solutions we train RO operators and provide them with easy to follow operating manuals, thus ensuring your RO system runs efficiently and the quality of water is never compromised.
Quality
The quality of the product relates to the system`s lifespan, durability, reliability, and functionality. When choosing an RO system, it is important to select a type that will be durable, long-lasting and does not break down often. The lifespan of an RO system also justifies the investment in the system. The quality of a product is dependent on the materials used in making it.
Therefore, at S & I Water Solutions, we go the extra mile to design the system with a conservative approach using the highest quality components sourced from the leading manufacturers around the world. We also assemble the systems ourselves, so we guarantee the best quality every single time
Service and Support
In the case of an RO system breakdown caused by adverse conditions or unforeseeable circumstances, it is important to respond swiftly and provide the correct solution to the problem. If it is not detected and remedied quickly, some problems may end up compromising the whole system, leading to extensive downtime. S & I Water Solutions has a strong after-sales support team with experienced technical engineering staff who provide prompt and personalized on-site. Our warehouse facility enables us to substantially stock components, chemicals, and consumables that are available for immediate islandwide delivery to get your system back in service in the least possible time. We also offer annual maintenance contracts where our team conducts periodic checks on the system to work preventively and solve problems before they occur.
Do you want to know more about our water treatment solutions for various industries?
Please contact us on info@sniwater.com or +94775662229
Annual maintenance contract (amc)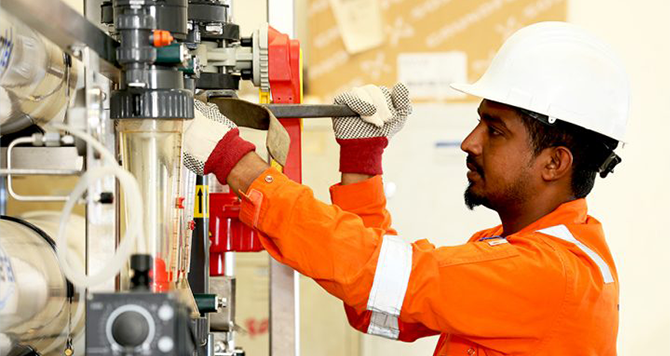 Jan,26,2020
S & I Water Solutions provides Annual Maintenance Contracts (AMC) for water treatment systems across industries. We cater to a wide variety of segments including farms, power generation plants, production facilities (industrial processes like Food & Beverage and Pharmaceuticals), healthcare, agriculture, military, mining, municipal, marine, offshore, refinery, and hospitality sector including restaurants and accommodation camps.
Preventive maintenance is the key
De-mineralizatoin (DM) and Mixed Bed plants are used for the reduction of Total Dissolved Solids (TDS) to required levels. Our advanced DM and Mixed Bed plants replace the impurities with Hydrogen and Hydroxyl ions to produce extremely pure water.
Annual Maintenance Contract– What we do
During the contract period, our experienced service team visits the plants once a month. Here are operators perform general inspection and maintenance work on every visit. They examine all the operating parameters of the Raw Water, the Product Water, and the Reject Water and then crosscheck against design values.
In addition, we recommend replacing filters every 15-30 days based on the design. Our operators will do chemical cleaning when necessary. All chemicals for cleaning purposes are provided by S & I Water Solutions.
In addition, we recommend replacing filters every 15-30 days based on the design. Our operators will do chemical cleaning when necessary. All chemicals for cleaning purposes are provided by S & I Water Solutions.
Informing the clients on a monthly basis
Our skilled and experienced technical team prepares a monthly report based on the analysis of log sheets and feedback from the operators. The report includes all technical details, performance status and suggestions for improvement (if needed). In addition, we always inform our clients straight away if we see that their system needs extra attention. Likewise, if there are changes in water quality we take immediate actions to ensure that the system delivers promised water quality.
Free training to our clients' staff
90% of failures on Reverse Osmosis (RO) systems are a result of human errors. It is therefore important for us to ensure that only qualified people will handle the systems. As a result, we give comprehensive training to all our clients' operators. Trained people increase the reliability of the systems. Also, when our clients have trained people on-site we can help with advice and troubleshooting even over the phone. kjkhkjh
Interested in AMC for your water or wastewater treatment plants and systems?
Please contact us on info@sniwater.com or +94775662229